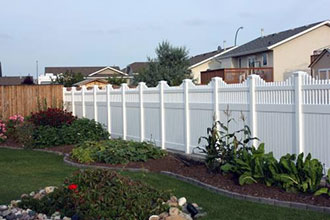 6ft H. Performance Privacy with 1 3/8" x 1 3/8" picket accent, classic caps
It's in the Details
Details, details, do you love details? Well this is the fence for you!
Our privacy fences can be dressed up with a top accent! You could have a lattice top in white only, or a picket top that is either enclosed in the top rail or routered through for a straight top or a scalloped top, in colours Tan, Sandstone and Khaki.
Stock vinyl colours: White, Tan, Sandstone and Khaki
Available Colors




Note: Tan, Sandstone, and Khaki are only available for picket accent tops. Lattice accent tops are available in white only.
Cap Styles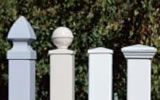 Gothic, Ball, Basic, Classic