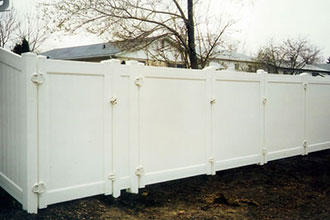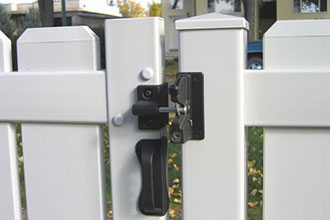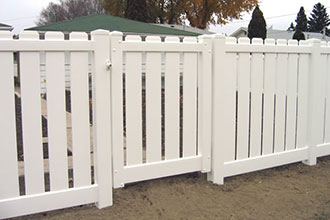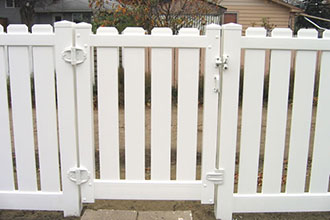 Wait until you see our gates!
They are made to match your fence and we use only the very best of vinyl gate hardware.
We can also make special double wide gates for RV or vehicle parking with a removable center post for durability. We can make removable sections as well.
The hardware we use is made of all stainless steel and has a glass reinforced polymer coating that is available in white or black.
Typical gate hardware consists of: locking latch, heavy-duty adjustable self-closing hinges, gate stop and handle.
Stock vinyl colours: White, Tan, Sandstone, Khaki
Special order Woodland Select: Weathered Cedar, Natural Cedar, Redwood
Available Colors




Woodland Select