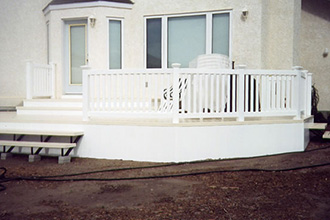 1"x2" picket railing and Tan decking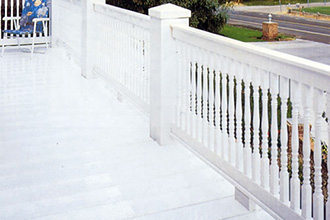 Colonial Spindle Picket with Classic Cap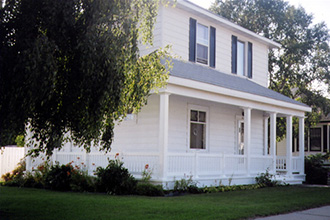 1 3/8" X 1 3/8" picket railing and vinyl Columns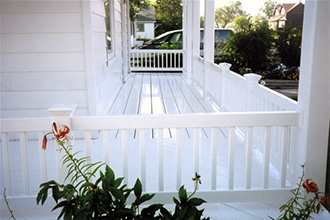 1 3/8" x 1 3/8" picket railing and white decking
We stock and make a large variety of different picket styles for deck railing.
Picket styles are 1"x2", 1 3/8" x 1 3/8", 7/8" x 3" and colonial spindles.
We use 4" x 4" x .170 wall posts, including mounting hardware and 2" x 3 ½" top and bottom rails. Our standard railings are priced per foot and include posts and a basic post cap. You may upgrade to a different cap of your choice at an additional cost.
Stair railings are made specifically for your stairs.
Stock vinyl colours: White, Tan, Sandstone, and Khaki
Available Colors