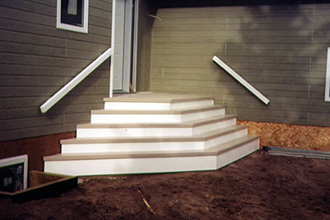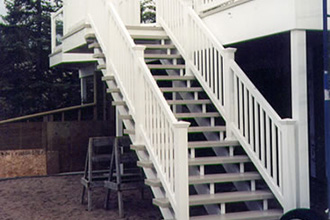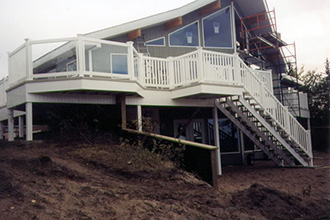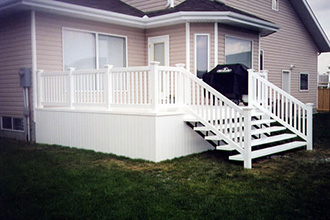 Do you want easy walking, custom fit stairs? Then let Fenced In Vinyl custom make a set of steel stair stringers and treads for you.
Custom made steel stair stringers are painted either black or white with a rust paint or maybe powder coated.
The stair treads are custom made from Kroy 2" x 8" vinyl decking.
Ramps built to meet your unique needs.
Stock tread amd ramp colours: White, Tan, Grey
Available Colors